I'm a student at Mount Allison University
We need you... You need us
We love that every year our church family increases to include students from all over that have moved to Sackville to study at Mount Allison. You have gifts, talents, and skills that you have developed at your home church that could be a blessing to our body while you are here. We need you. These university years are some of the most dynamic years of your life, yet you are surrounded every day by a world that mocks God and doesn't understand your faith. God wants you in a bible preaching church that can help you grow, stay faithful, and actively applying your faith to life. You need us.
Need a drive?
PLEASE NOTE: As of January 2022 we are currently unable to provide transportation to our services at this time. Transportation is available to and from our Sunday morning service. Our church van stops behind Campbell Hall at 10:25am on Sunday mornings and in the Thornton/Edwards parking lot at 10:35am.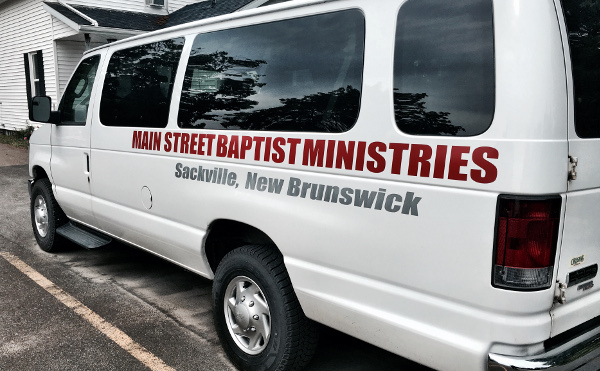 Need a home-cooked meal?
Take a break from Jennings or from your boxes of Kraft Dinner and join us once a month after our Sunday morning service for our Young Adults meal. See our acebook group for more details.
Get connected
Our Young Adults acebook group has details about our events and activities. D
Never been to church before?
What better time than your university years to find out what the Bible has to say about who God is, what our purpose is, and what happens when life ends. Come to a morning service, watch our live stream, or contact us with questions. In the meantime, check out the basics here: